COMPANY
DESIGNED

FOR DISPENSING
Our company designs and builds machines for the cooling and dispensing of beer, water, soft drinks, juices, cold brew coffee, wine and milk. And we do it well because we are totally committed to our product.
GROUP
PART OF
A LARGER
WHOLE
30 years of acquisitions, mergers and start-ups have shaped the industrial Solido Group, made up of four main companies – Waterline, Bevco, Grimac and AMG-Plastik – and with an equity interest in other companies in the sector.
Our group
OUR PRODUCTS
FROM THE BEVCO


EXPERIENCE
SUSTAINABILITY
Changing
the world,
drop by drop
Each day we proudly demonstrate our commitment to the environment and the circular economy. We research environmentally-friendly insulation, refrigeration and carbonation systems to reduce CO2 emissions and energy consumption.
Discover more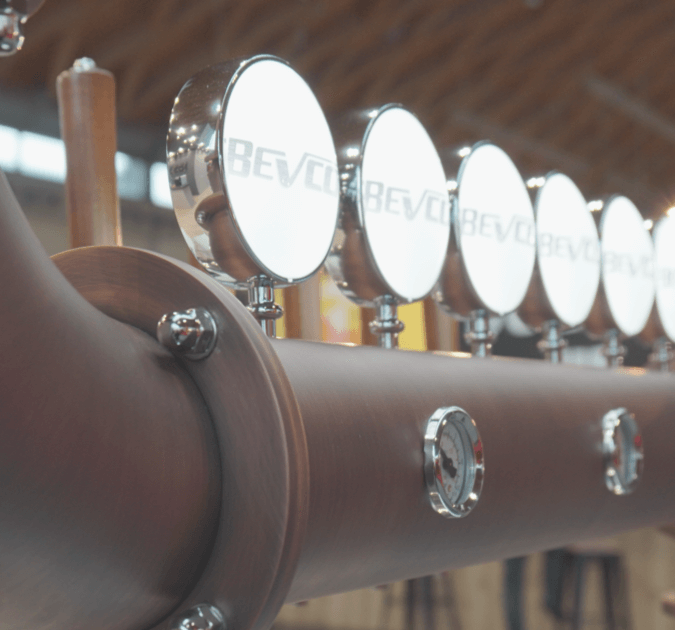 FOCUS ON COLUMNS FOR CRAFT BEER
Special and Masterpieces
lines
Refined materials and finishes, exclusive shapes and details: these are some of the features of Bevco's Special line. Columns handcrafted one by one, polished and finished by our master metal workers. Special furnishing items that add value and prestige to bars and pubs all over the world.
With the Masterpieces line, we offer unique pieces, which we also produce according to the customer's specifications. Exclusive and prestigious pieces can give a great dramatic effect and a unique personality to any space.
Discover our lines of handcrafted columns
LINE KÄLLA
Drink ecologically
with Källa
Källa – which means spring in Swedish – is our "green" proposal for water supply in companies, communities and vending. Connected directly to the water mains, Källa ensures that water is always fresh, purified and sparkling. Its clean and customisable design makes it perfect to enrich the décor of different types of spaces, while allowing responsible, sustainable, plastic-free and zero-km consumption of water.